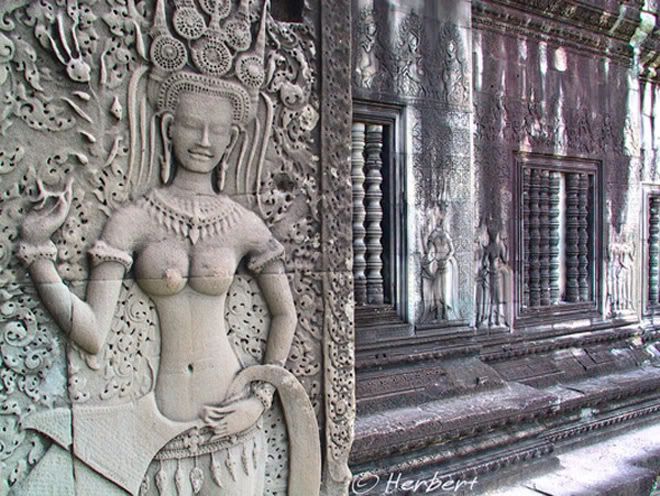 Location: Angkor Wat, Siem Reap, Cambodia (13° 24′ 45″ N, 103° 52′ 0″ E)
Date: 10 November 2002; 10.40am
Camera: Canon G1
The temples of the Angkor complex are replete with over a thousand images of apsaras and devatas. Both are supposedly minor female deities; whilst the apsaras are normally in dancing pose, the devatas are more demure and in welcoming pose. These carvings can be found all over the temple complex- on base reliefs, walls, pillars and doors. Devatas are supposedly guardian spirits, custodian of the religious shrines.