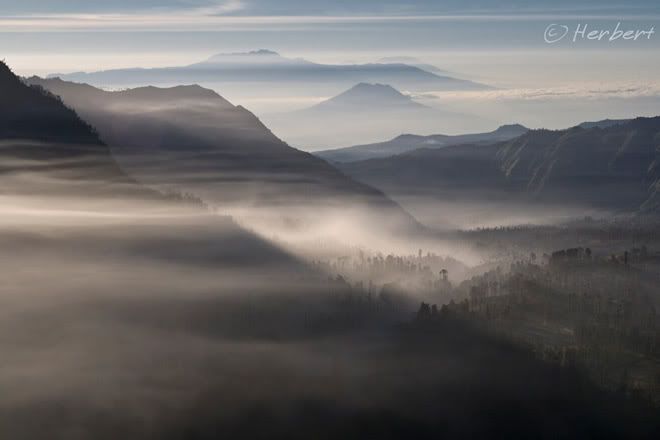 Location: Cemoro Lawang village, East Java, Indonesia (7°59'7.19"S 112°59'9.64"E)
Date: 16 July 2008; 7.30am
Camera: Canon 400D with Sigma 17-70/f2.8-4.5
The volcanoes of the Bromo-Tengger-Semeru National Park in Indonesia is really quite a surreal place. The landscape of the caldera and the views of the smoking volcanoes are like something from Mars (not that I have been there before). However equally impressive are the panoramic views across the other volcanoes and mountains to the north, away from the main Bromo-Tengger-Semeru group. Furthermore, like Indonesians in most parts of the country, the Tengger people of Cemoro Lawang (which sits on the rim of the Bromo caldera) and the surrounding villages are super-friendly. It is a delight to wander around the villages and soak in the rural serenity.