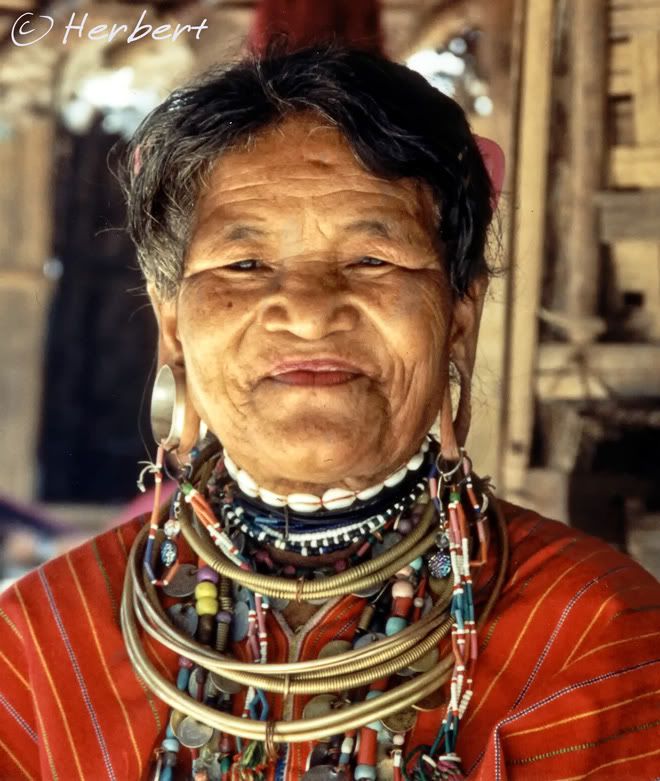 Location: Mae Hongson, Thailand (18° 45' 0 N 97° 55' 0 E)
Date: 5 November 1995; 1.45pm
Camera: (analogue) Minolta compact with negatives and scanned
There are many minority tribes in Northern Thailand and many of them are concentrated around Mae Hong Son district. Most of these tribes are indigenous to Thailand. However some of them also came to Thailand from neighbouring Myanmar to escape the war and persecution by the Myanmese military. Some of the members of such tribes had been in Thailand for over 20 years but are still on refugee status. The most famous of these are of course, the long-neck Padung Karen women who are been kept in zoo-like village to be visited by tourists at a fee. This photo is of another sub-group in the Karen Padung tribe- the Red Karen (Kayah) with long earlobe resulting from elephant tusks inserted in their pierced ear over the years.