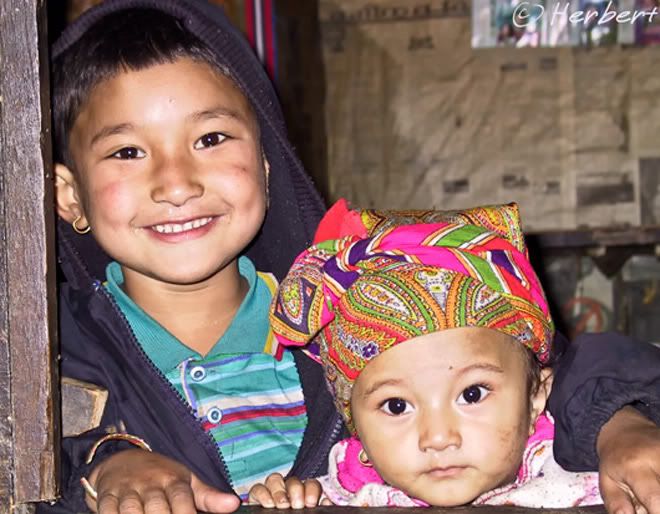 Location: Tatopani,, Nepal (27° 56' 60 N, 85° 55' 60 E)
Date: 29 April 2003; 3.40pm
Camera: Canon PowerShot G1
Tatopani is a small town near the border of Nepal and China. It is a nondescript town that most land travellers between Nepal and China will not pay much attention to. However in 2003 when I crossed over from China to Nepal, I was stuck at the border (which is close-by) and this town by a 3-day strike called by the then-Maoists insurgents. There was nothing to do but to fill my time exploring the surrounding countryside and playing with the kids.