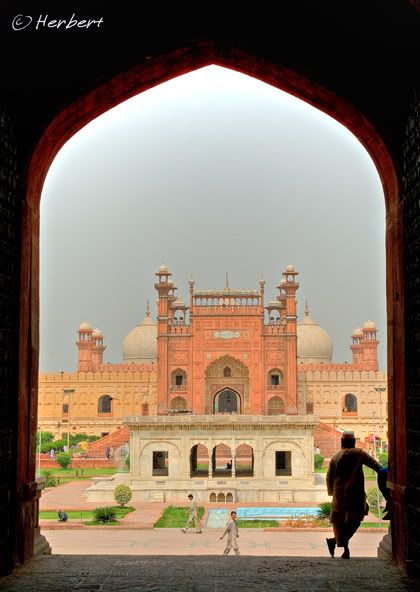 Location: Lahore Fort, Lahore, Pakistan (31° 35′ 25″ N, 74° 18′ 35″ E)
Date: 26 June 2007; 10.15am
Camera: Canon 400D with Sigma 17-70/f2.8-4.5
Lahore Fort is one of the major representative Mughal architecture and the only one in Pakistan. Its origin was obscure and supposedly dated back to the 1st century. However the present structure was built by the great Mughal emperor, Akbar Khan. There are few structures within the fort, including the magnificent Moti Masjid. It is a nice place to spend a few hours, away from the hustle and bustles of Lahore.