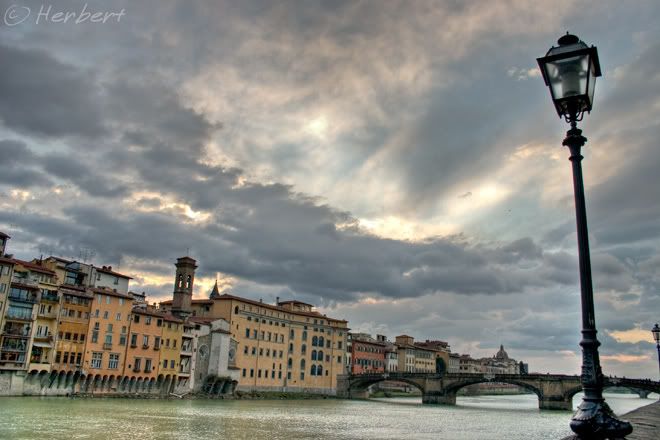 Location: Ponte Vechhio, Florence, Italy (43° 46′ 4.76″ N, 11° 15′ 11.49″ E)
Date: 17 March 2005; 5.10pm
Camera: Canon 300D with kit lens.
The Ponte Vechhio is a Medieval bridge over the River Arno and is the oldest bridge in Florence - it was the only bridge in Florence to survive Nazi explosives in 1944. It is unique for having shops built along it, as well as having buildings lining both edges of the bridge. Originally butcher occupied these shops and buildings but these were eventually closed down as the butchers used to throw unwanted leftovers into the river thus polluting it. It is now lined with jewellers, art dealers and souvenir sellers, catering mainly to tourists. There is also a gap in the centre of the bridge between the shops, presenting tourists a great view of the river and the buildings on opposite banks.