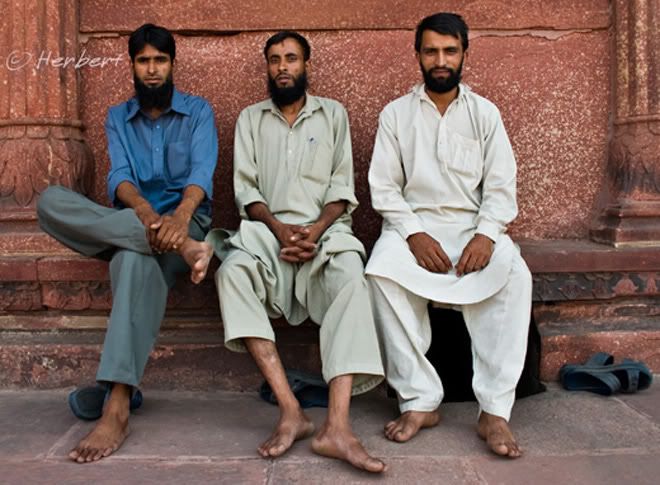 Location: Jama Masjid, Delhi, India (28° 39′ 3″ N, 77° 13′ 59″ E)
Date: 2 October 2005; 8.30am
Camera: Canon 300D with kit lens
The biggest mosque in India, Jama Masjid was built by the same emperor who built the iconic Taj Mahal, Shah Jahan around 1650. It supposedly has a capacity for 25,000 worshippers. Jama Masjid is located in the "Muslim part" of Delhi, Chandni Chowk of Old Delhi. Delhi actually has a huge Muslim population- approximately 3.4 million is about 25% of the city's total population. In fact India itself has the 2nd biggest Muslim population in the world, standing at 150 million, behind Indonesia. Generally most of the Indian Muslims are indistinguishable from Indians of other faiths (Hindus, Buddhists or Jains). Some can be identified by the way they wear their facial hair, turban or topi (skullcap).