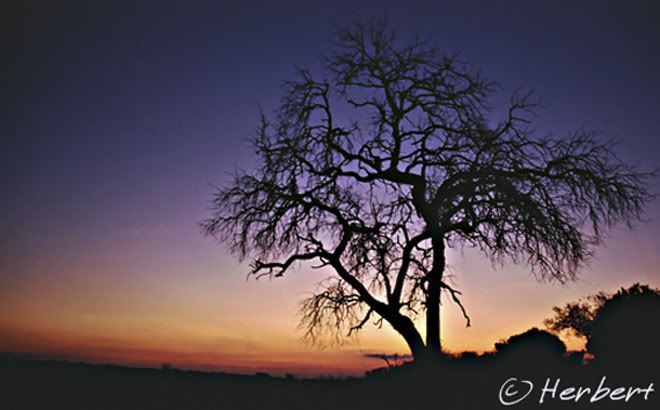 Location: Maun near Okavango Delta, Botswana (19° 58' 60 S,23° 25' 0 E)
Date: 22 April 2001; about 7pm
Camera: (analogue) Canon 500N with slides and scanned
Maun is a small town that has become the safari capital of Botswana. The main reason is its proximity to the various camps north of town – Island Safari Lodge, Crocodile Camp and Okavango River Lodge. Sunsets are quite beautiful in this part of Africa.