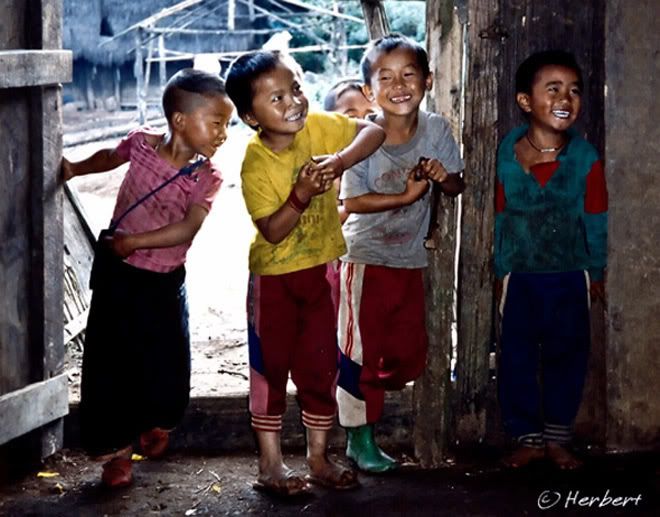 Location: a Hmong village in Mae Sa Valley near Chiengmai, Thailand (18°48'44"N 98°20'1"E)
Date: 26 October 1995; 7.45am
Camera: (analogue) Minolta compact with negatives and scanned
I stayed in a Hmong village in the Mae Sa Valley close to Chiengmai when I did some trekking there many moons ago. These kids from the village were very curious about us and came to see us while we were having breakfast in one of the hut. They must be some of the happiest kids I ever met - just look at their smiles.
The Hmongs are one of the major minorities in Thailand, especially in the north. They are of the same tribe which have been variously known as Mong and Miao. The majority of the Hmongs (or Miaos as is known in Chinese) are to be found in southern China but there are also significant numbers of them in Vietnam (see picture of Flower Hmong girl in an earlier post), Laos and Myanmar.