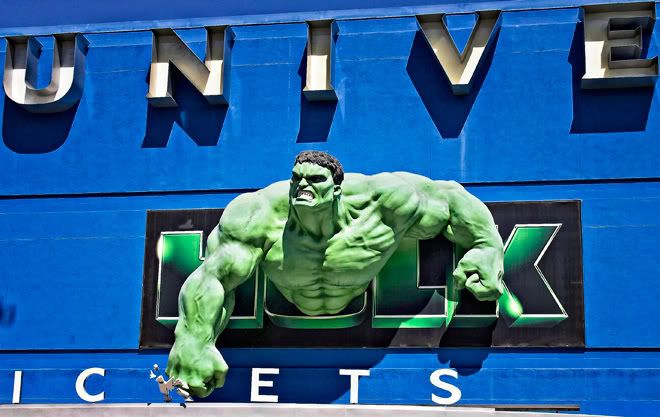 Location: Universal City, Los Angeles, California, USA (34° 8′ 20″ N, 118° 21′ 9″ W)
Date: 4 September 2006; 11.45am
Camera: Canon EOS 300D with kit lens
The new movie version of "The Incredible Hulk" had just been r4leased worldwide. I believed this is the second movie version. I have not seen it but I hope it is better than the disaster previous version done by director Ang Lee. I also wonder if the current version of The Hulk is anything like the look of Lee's version which is conspicuously displayed at the Universal City.