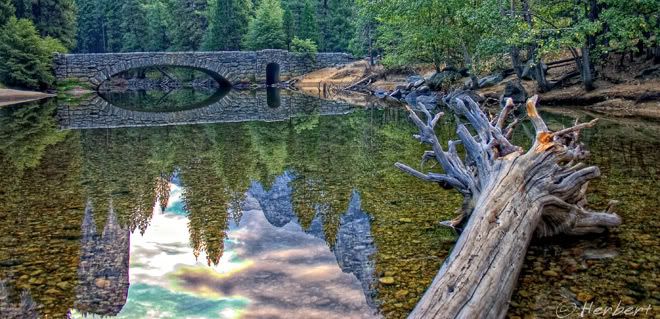 Location: Stoneman Bridge and Merced River, Yosemite, California, USA (37°44'25.80"N,119°34'25.68"W)
Date: 14 September 2006; 7.40am
Camera: Canon EOS 300D with kit lens
Yosemite is one of the most popular National Parks in USA. I think one of the main reasons for its popularity is its proximity to the major population centres and its easy accessibility. However it is also a beautiful place to spend a few days. Like most temperate locations, it presents different colours and beauty in different seasons.