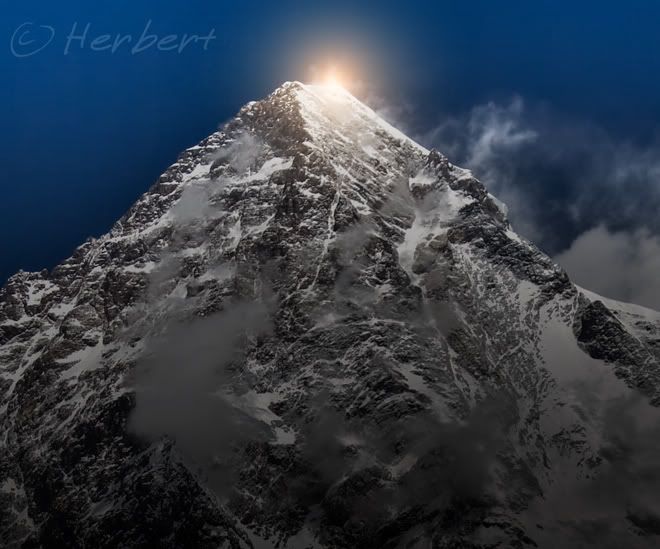 Location: K2 summit from Concordia, Pakistan (35° 44′ 0″ N, 76° 31′ 0″ E)
Date: 9 July 2007; 5.45pm
Camera: Canon 400D with EF 70-200/f4 IS L
This is the summit of K2, the second highest mountain in the world,. This was taken from Concordia, the confluence of the Baltoro Glacier and the Godwin-Austen Glacier, in the heart of the Karakoram range of Pakistan. This photo is the result of post-processing; there was no perfect reflection of the sun at the summit at that moment. But it definitely look dramatic.