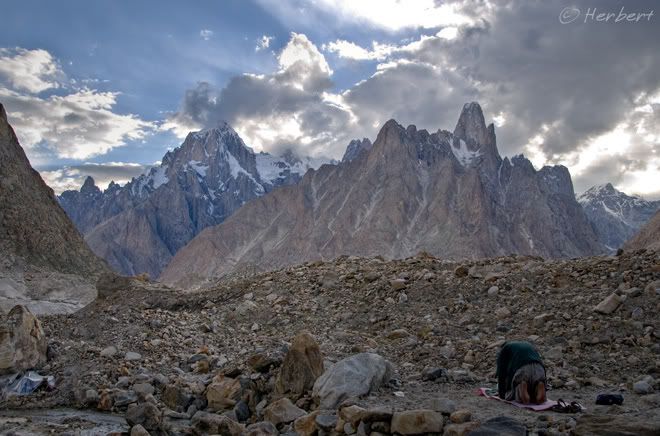 Location: Khuburtse Campsite along the Concordia Trek, Pakistan (35°41'42.28"N 76°11'0.85"E)
Date: 9 July 2007; 5.45pm
Camera: Canon 400D with Sigma 17-70/f2.8-4.5
I just read the sad news of 11 climbers died on the slopes of K2. Reading the news brought back memories of the rugged beauty of the place.
Khuburtse is one of the campsite along the Concordia Trek to K2 Base Camp. It is set beside a stream along the mess of rocks and ice of the Baltoro Glacier. Among other things, it has a spectacular view of the Trango Towers group, as above. It is more or less one of the compulsory campsite on the route to K2 base camp. However being remote does not stop the devoted, such as porters and guides to spend time to pray.