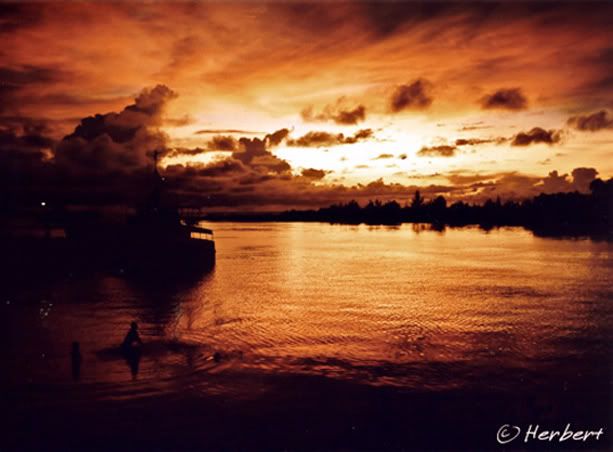 Location: Miri River, Sarawak, Malaysia (5° 17' 60 N 115° 10' 0 E)
Date: 11 November 1999; 7.15pm
Camera: (analogue) Canon 500N with slides and scanned
Miri is the gateway to Brunei's capital Bandar Seri Begawan, which is about two hours drive away. Miri is often the stopover point for visitors travelling to the Gunung Mulu National Park. It also sits on the edge of huge tropical forest tracts of Sarawak and is a major port for the exportation of timber. Hence it is also known as the city of timber and oil.
It is the default entertainment centre for expatriates living and working in Brunei where alcohol is unavailable. Miri is the closest and easiest place for "thirsty" expatriates to get a beer or two.