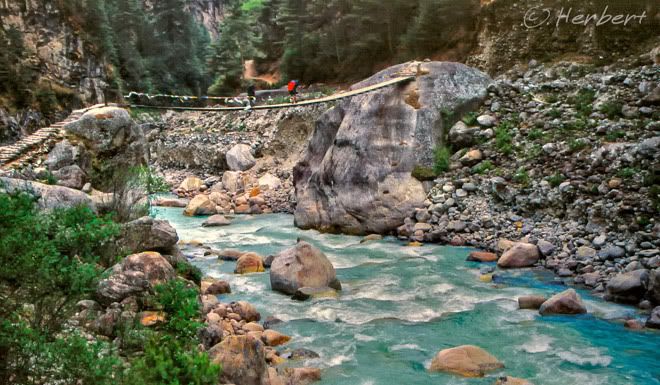 Location: Dudhkosi Bridge below Namche Bazar, Khumbu, Nepal (27°47'23.81"N 86°43'8.27"E)
Date: 29 April 2000; 9.25am
Camera: Canon EOS 500N(analogue) on slides and scanned
There are many deep gorges in the Khumbu region of Nepal, mainly before Namche Bazar on the way to Everest Base Camp. These gorges are formed by fast-rushing rivers. Suspension bridges are normally the only means across them. Some of the bridges are high above the river while others are just swung across boulders. Some of these crossings can be quite fun or nerve-wrecking, depends on your experience and state of mind. I definitely find them to be great fun.