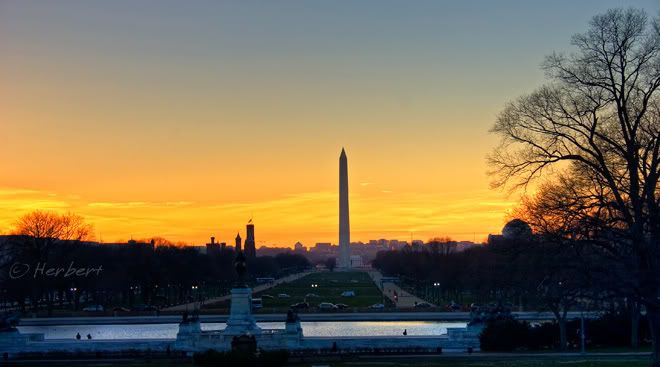 Location: Sunset behind Washington Memorial, Washington D.C., USA (38° 53′ 22″ N, 77° 2′ 7″ W)
Date: 7 March 2006; 5.30pm
Camera: Canon 300D with kit lens
One cannot escape the sense that Washington D.C. is a planned city with its neat broad avenues in tidy blocks, open spaces and landscaping. It is a city packed full of historical monuments, memorials and official buildings. Everywhere one turns, it oozes with the feel of officialdom and somewhat overwhelming security. However it is a pleasant place to spend a day or two visiting the well-known museums, institutions of arts and education.