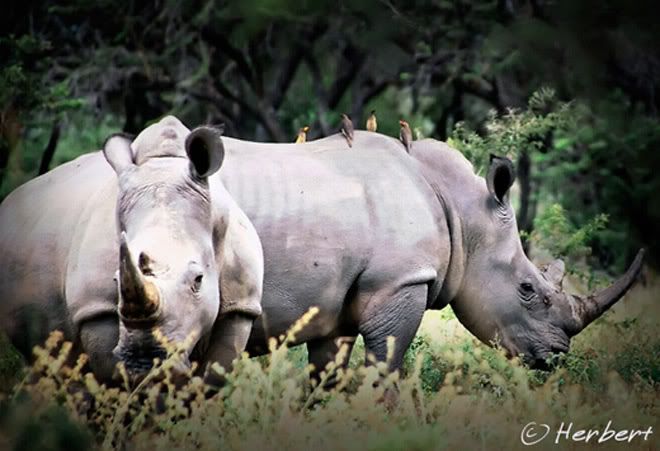 Location: Matobo National Park, Zimbabwe, Africa (20°30′S 28°30′E)
Date: 29 April 2001; 4.20pm
Camera: (analogue) Canon 500N with slides and scanned
Matobo National Park is more well-known for its dramatic landscape of smooth whale-back garnite hills and ancient rock paintings. However also within its boundaries live some of the less than 2,500 black rhinoceros that is believed to be still alive today. Black rhinoceros is a highly endangered species (in fact one of its subspecies is believed to be extinct) often being poached for its horns. The name is actually a misnomer as the animal is more white-grey than black. For some reasons, birds like to hitch a ride on rhinos' backs.