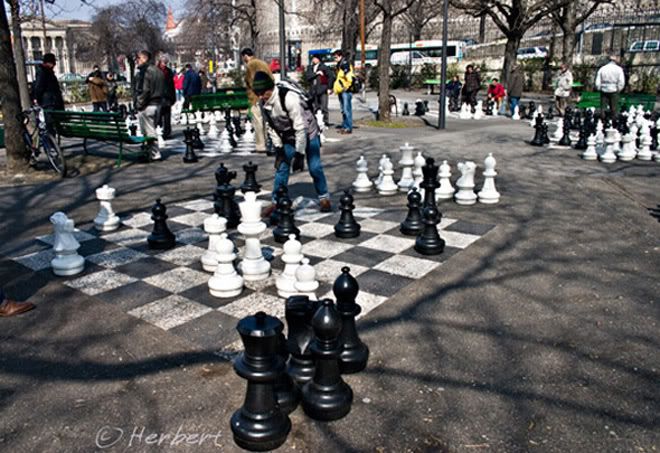 Location: Bastions Park, Place Neuve, Geneva, Switzerland (46°12'3.21"N 6° 8'36.03"E)
Date: 15 March 2005; 1.05pm
Camera: Canon 300D with kit lens

Bastions Park is the site of the first university in Geneva. The tree lined park is popular with students and is abuzz with activities all day round. At the north end of the park, there are sets of life size chess sets which attracts chess masters of all ages to challenge each other.