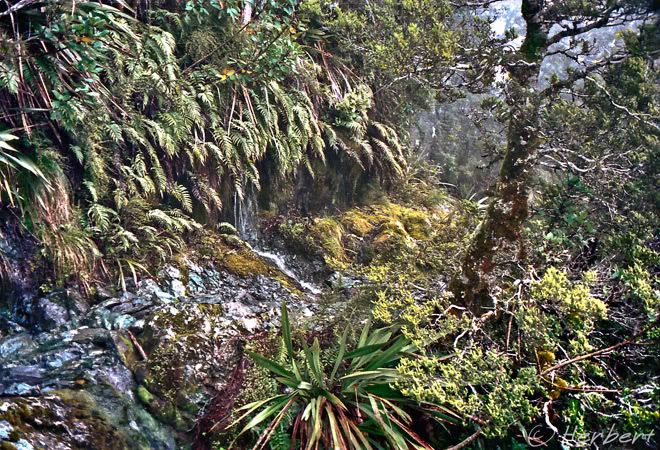 Location: Milford Track, South Island, New Zealand (44° 40' 60 S, 167° 54' 0 E)
Date: 22 December 1996; 1.20pm
Camera: (analogue) Canon EOS 500N on negatives and scanned
I have combed my collection of NZ photos -I lived there for 10 years- but could not find too many of the old analogs that looks good even after digital manipulation. Even those taken on my trek in Routeburn about 10 years ago could not make the mark- the weather was predominantly wretched during that trek. Only those on the Milford Trek are acceptable.
Southwest NZ which encompass the Fiordland National Park is one of the wettest places in the world and the rain contributes towards its beauty. Apart from tumbling waterfalls big and small (there are heaps of small ones in the Milford Track after rain), the rain nurtures a temperate rainforest of beech and countless ferns and all sorts of mosses. It is beauty that can only be appreciated by hardwork- trekking the forests.