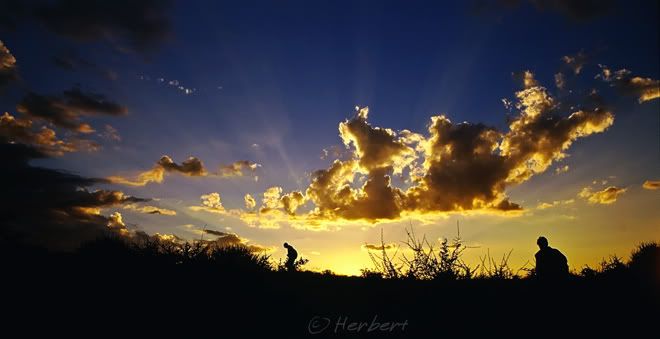 Location:
Near Wilderness camp, Palmwag, northwest Namibia (19°52'9.00"S 13°56'8.00"E)

Date:
18 April 2001; 7.15pm
Camera: (analogue)
Canon 500N with slides and scanned
North of the Huab River in remote northwest Namibia is an arid landscape of seemingly nothingness but a road cutting through it. The area is divided up into large private concessions and Palmwag is one of them.
Palmwag is quite an amazing place teeming with all sorts of wildlife within the concession including the black rhino which the camp specialises in approaching on foot. However we were there specifically to look for desert elephants.