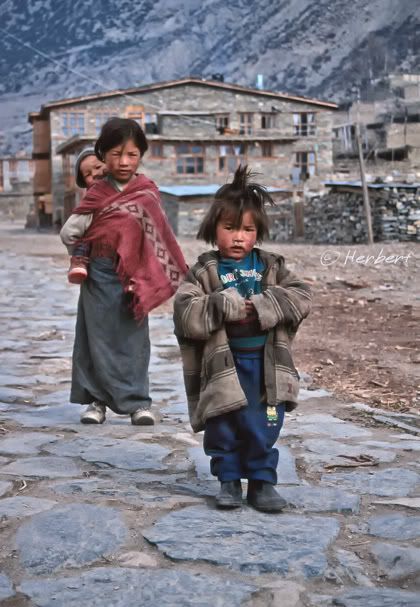 Location: Manang on Annapurna Circuit, Nepal (28° 40' 0 N 84° 1' 0 E)
Date: 7 April 2000; 4.45pm
Camera: Canon EOS 500N (analogue) on slides and scanned
Manang is one of the villages on the famed Annapurna Circuit. At 3,540m it is one of the favourite places for trekkers on the Circuit to spend another night to acclimatize before ascending to higher levels further along. Manang is quite a spectacular village with views of snowy peaks, turquoise alpine lakes and deep gorges. It also has temples and hermit sites located at perches that afford fantastic panoramic views of the turbulent river and valley. The people of Manang are mainly Gurungs who forms the main bulk of the famed Gurkha soldiers exported from Nepal.