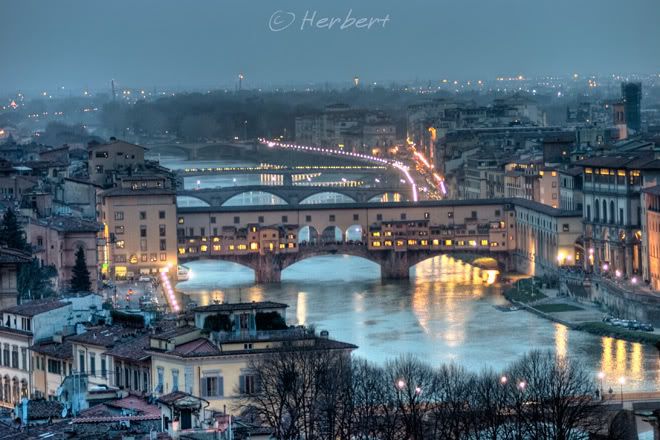 Location: View from Piazzale Michelangelo, Florence, Italy (43° 46′ 13.08″ N, 11° 15′ 16.92″E)
Date: 18 March 2005; 6.15pm
Camera: Canon 300D with Sigma 70-200/f2.8
Florence is a beautiful city even for a non-art aficionado. There is just history at every corner and every building is so darned historic. It is also not an expensive city to visit as there are many good and cheap backpackers' accommodation as well as reasonably priced meals. However if one starts visiting all the museums and galleries, the entrance fees will start to add up pretty quickly.
One of the few freebies in Florence is this square, Piazzale Michelangelo, dedicated to the city's most famous son, Michelangelo. The square features replicas of some of Michelangelo including a huge replica statue of David. From the square, it is a stunning panoramic view of Florence city and the Arno valley. This is one of the best experience in Florence.