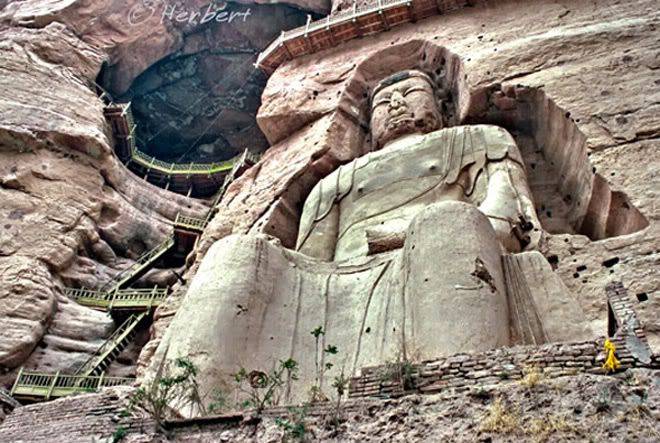 Location: 炳灵寺 Binglingsi Grotto, Gansu, China (35°48'32.18"N 103° 2'51.98"E)
Date: 21 May 1999; 3.15pm
Camera: (analogue) Canon 500N with negatives and scanned
Binglingsi may not be the oldest Buddhist complex in China but its construction was started around 430BC. "Bingling" means "thousand Buddha's" in the Tibetan language. The grottos are carved into the cliffs of red sand-stones along the HuangHe (Yellow River). It is a historically significant site being in the site of a very early dynasty (Western Qin) and regularly visited since it is along the Silk Route. It was not easy to visit this site back in 1999, though I suspect there are easy regular transport & boats across the river to the site today.
The largest statue (above) stands at 27 meters, with its upper body carved into the cliff and lower body made of clay.