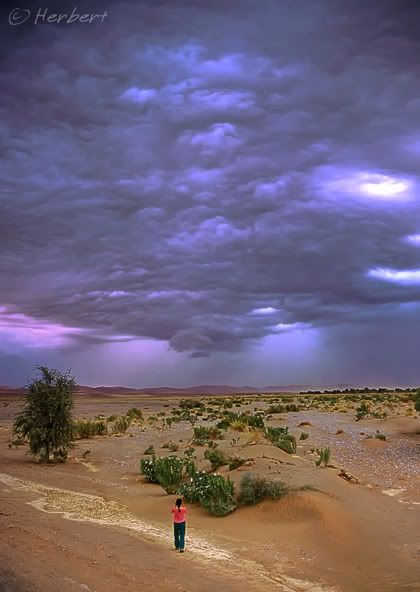 Location: Namib Desert, Namibia (24° 44′ 0″ S, 15° 22′ 0″ E)
Date: 15 April 2001; 2.15pm
Camera: (analogue) Canon 500N with slides and scanned
A storm cloud is coming at the Namib Desert, in the Namib-Naukluft National Park!! The average annual rainfall in the desert ranges from 5 to 80 mm and yet we have to be in the desert on the day when nearly half the year's rainfall fell. Locals were really excited about the rain on that day- it is extremely rare for such a high volume of rainfall in a day but we were not amused! We came to the Namib Desert to see the desert and the sand dunes not to be washed and chased away by the rain! Such is life.