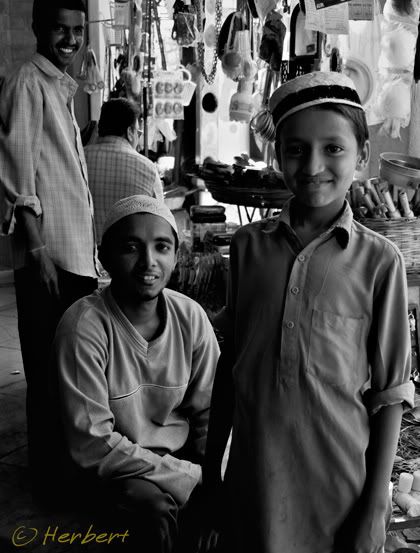 Location: Old City, Hyderabad, Andhra Pradesh, India(17° 21′ 57.6″ N, 78° 28′ 33.6″ E)
Date: 26 November 2005, 9.20am
Camera: Canon 300D with Sigma kit lens
Hyderabad, the capital of Andhra Pradesh like most cities of India has a big Muslim minority. The Old City or Muslim Quarter is where Muslim they concentrate. Most of the shops around here are operated by very friendly Muslims, who are always ready with a smile. There are many mosques within this area and the landmark of Hyderabad, the Chaminar is also situated here.