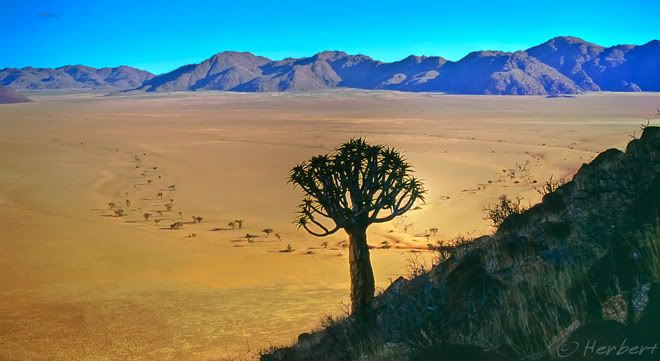 Location: Near NamibRand Nature Reserve, Namib Desert, Namibia (25° 2'8.68"S 16° 5'41.73"E)
Date: 14 April 2001; 4.25pm
Camera: (analogue) Canon 500N with slides and scanned
Quiver Trees  are also known as kokerboom, and are a species of aloe indigenous to South Africa, specifically in the Northern Cape region, and Namibia. Its name was derived from the common practice of the Kalahari San Bushmen of  hollowing out the tubular branches and bark to make quivers for their arrows.  These trees are very rugged and are among the very few plants that survive in the dry, avid desert.