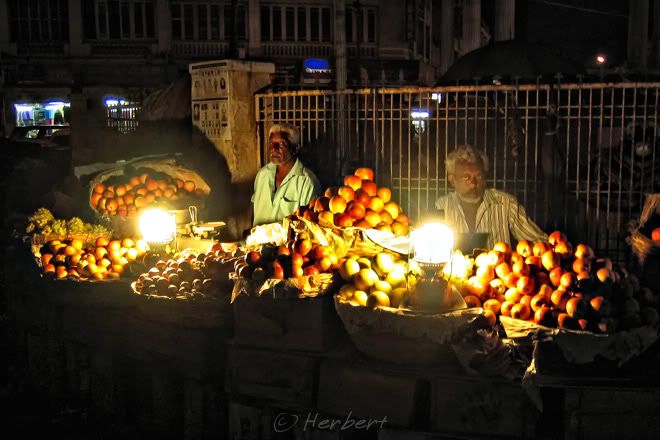 Location: Devaraja fruit and vege market, Mysore, Karnataka, India (12° 18′ 0″ N, 76° 39′ 0″ E)
Date: 2 December 2005 6.35pm
Camera: Canon Ixus IZoom
Mysore is a delightful city, though not as glamorous and developed as its neighbour, Bangalore. It still retains a lot of old charms such as the Devaraja Fruit and Vege Market. The market is a colourful and fun place to visit during the day and the activities extend into the night as well. These fruit sellers definitely do not differentiate between day and night.