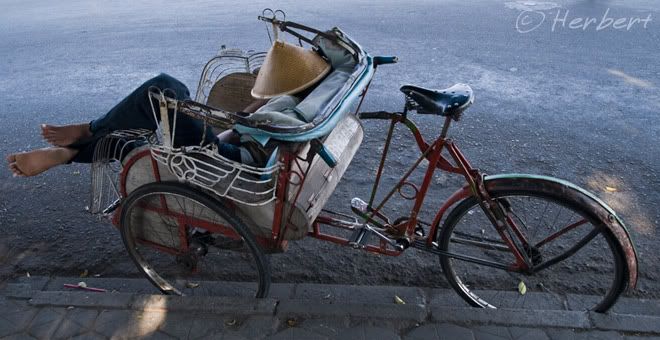 Location: Yogyakarta, Central Java, Indonesia (7° 47′ 0″ S, 110° 22′ 0″ E)
Date: 23 July 2008; 3.20pm
Camera: Canon 400D with Sigma 17-70/f2.8-4.5
Becak or rickshaw is a common sight in some parts of Indonesia. There are everywhere in cities such as Yogyakarta where it is a major means of public transport. Sometimes I wonder if the city can sustain so many becaks as there are virtually everywhere one turns. No wonder a lot of the becak drivers just idle on the roadside either chatting or like this one, using his becak as a bed.