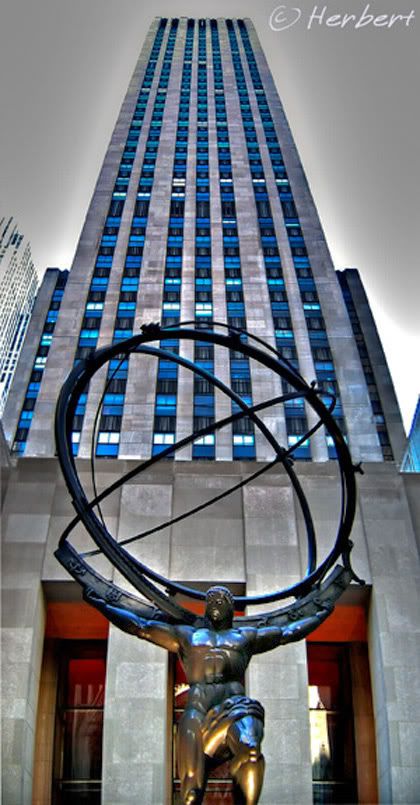 Location: Rockefeller Centre, 5th Avenue east between 50th and 51st Street , New York City, USA (40° 45′ 30.96″ MN, 73° 58′ 34.68″ NW)
Date: 20 February 2006; 3.25pm
Camera: Canon IXUS IZoom
This 2-tonne Art Deco statue of Atlas is the largest sculptural work at Rockefeller Center. The statue depicts Atlas carrying the heavens upon his shoulders as punishment for defying Zeus. I remembered seeing this statue on magazines and books a very long time ago and so is one of my "must-see" on my first visit to NYC. I was surprised by how tall the statue actually is.